FRIENDS OF THE ART MUSEUM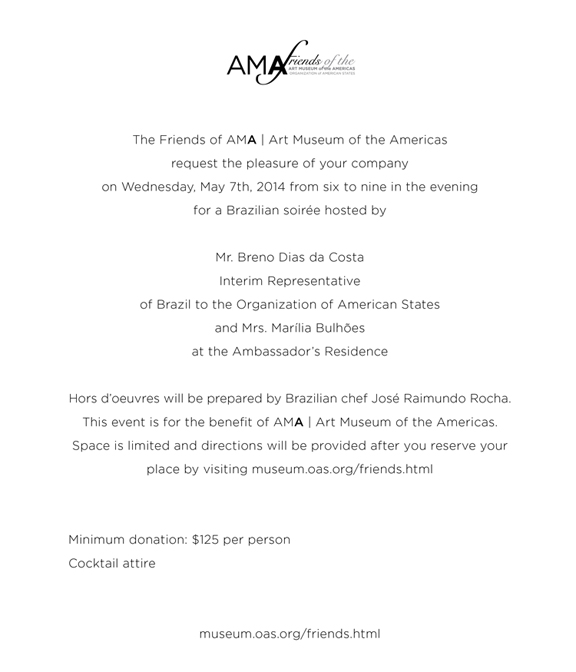 About the Friends
The Friends of the Art Museum of the Americas is a non-profit 501(c)3 organization that supports the mission of the OAS' AMA | Art Museum of the Americas through outreach and fundraising. Founded in the 1970s by Washington arts patron Barbara Gordon, the Friends encourage and facilitate engagement between the community and artists from across the Western Hemisphere.
Past events hosted by the Friends include Art, Vino, and Empanadas at the Chilean Ambassador's Residence, Canada in the Americas: A Celebration of Canadian Art and Culture at the Canadian Embassy, and a relief effort for Colombia's flood victims at the Colombian Ambassador's residence. 
Each year, the Friends also host Art After Dark at the historic Paul Cret designed building and gardens of the Museum. Charitable donations to the Friends are fully tax deductible and support the public exhibits and educational programs at Art Museum of the Americas.
Membership and donation information can be found here.